Bob Jones City to the Sea Trail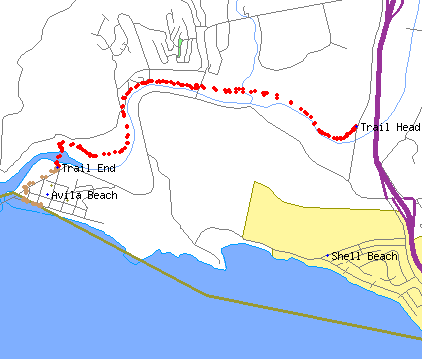 Legend: Red: main trails, Brown: other trails
Maps: street(link) small(image) topo(image)
Files: Tiger

Length: 1.5 miles from the Ontario Rd parking lot to Avila
Elevation: 10 to 100 feet
City: Avila Beach, CA
Location: Between Avila Beach and US101
Level: Easy
Activities: Walking, Biking, Skating,

Description

The Bob Jones City to the Sea Trail is the first step in the goal of joining San Luis Obispo and Avila Beach with a trail along the San Luis Obispo Creek. The current section of trail is paved and provides a great trip through wooded areas and the golf course.

Directions

Exit US101 at Avila Beach and head West. Turn right on Ontario Rd. A parking area is available at the trail head.