Cerro San Luis Obispo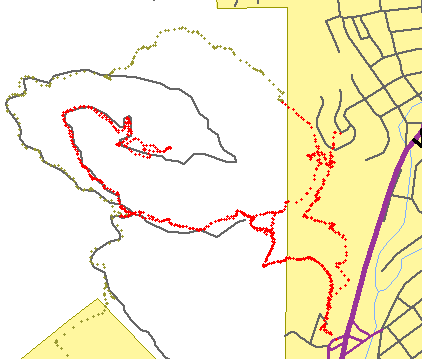 Legend: Red: main trails, Brown: other trails
Maps: street(link) small(image) topo
Files: Tiger

Length: 2 miles to the top
Elevation: 240 to 1300 feet
City: San Luis Obispo, CA
Location: West of the San Luis Obispo downtown
Level: Moderate to Strenuous
Activities: Hiking, Mountain Biking,

Description

Right near the heart of downtown San Luis Obispo, Cerro San Luis is a frequent destination for many people. These trails provide spectacular views of the city, the Los Osos Valley, and Bishops Peak.

Most of these trails are through grasses and ground cover. There are a few wooded areas. The trail to the summit meets up with a dirt road that continues up the mountain.

The Lemon Grove loop is a good trail that loops around under the Mission High School "M" and reconnects with the trail to the top. Watch out for trail side cactus especially if you are on a bike.

Directions

Head towards the Marsh St. 101 South on ramp. Just after you pass under the freeway, there is a turn off to the right and parking area near the trail head.