Irish Hills Natural Reserve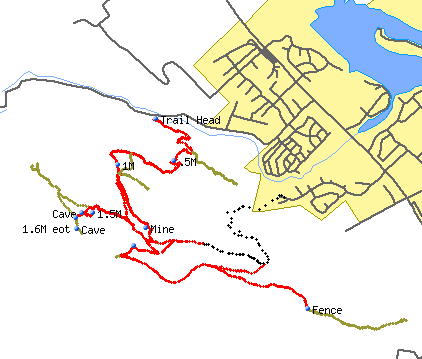 Legend: Red: main trails, Black: paved roads, Brown: other trails
Maps: street(link) small(image)
Files: Tiger

Length: 1.6 miles to the ridge top
City: San Luis Obispo, CA
Location: West of San Luis Obispo's Laguna Lake
Level: Moderate
Activities: Hiking, Mountain Biking,

Description

This hidden open space is not far off the beaten path, but few know about it. Not only do the Irish Hills make a beautiful back drop to the Laguna Lake area, but the trails leading through the hills offer a variety of reasons to check it out. This is a much less traveled set of trails compared to others in town. There are a number of spectacular views of the Los Osos Valley, Morro Rock, Cerro San Luis Obispo, Bishops Peak, and the other rolling hills. Vegetation varies from thick overhead trees, to ground brush.

The trail starts at the valley floor, works its way up to the top of the ridge then follows the ridge. There are a number of different forks and loops you can take exploring the hill side. An old abandon open mine is part of the trail.

Check out sloweather.com for weather conditions in the Irish Hills area.

Directions

Take Los Osos Vally Road to Perfumo Canyon Road. At 9/10ths of a mile, you will go over a bridge. The parking area is on the left side of road just after the bridge.