Laguna Lake Open Space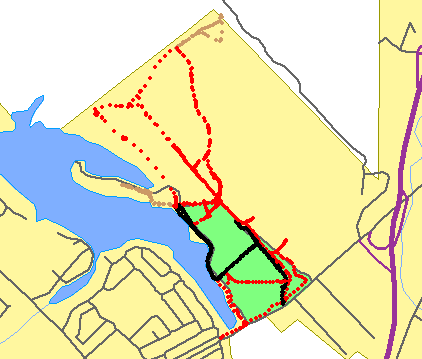 Legend: Red: main trails, Black: paved roads, Brown: other trails
Maps: street(link) small(image)
Files: Tiger

Length: 1 mile from Madonna Rd to the back fence
Elevation: 120 to 180 feet
City: San Luis Obispo, CA
Location: Southern San Luis Obispo
Level: Easy
Activities: Walking, Hiking, Mountain Biking, Boating,

Description

Laguna Lake has lots to offer. Within the park, there are picnic tables, grass areas, bbq pits, play areas and equipment for the kids, paved and unpaved paths, an exercise workout path with various stations, a small watercraft launch area, and a great lake side location.

Beyond the park, various trails meander through the natural grasses of the valley following the lake and loop back around. This is a great place to spend an afternoon relaxing, go for walk, run, or trail bike ride.

Directions

On Madonna Road south west of the US 101 Madonna Road off ramp.